Paul Smith and his associates perform research, analysis, and communication in the fields of Sustainable Agriculture, Environment, and Public Policy. Thoughtful, nuanced analysis of issues and data. Recommendations and conclusions that reflect perspectives beyond the conventional. Examples provided here are from previous work and employment.
WHAT'S NEW 
---
A Climate-smart Plan for Agriculture with Mo Yaghi, December 2023. Listen or watch my conversation with Mo Yaghi of RBC Climate Action Institute.
---
Soil Health at the Senate of Canada, November 2023
---
Guelph Centre For Urban Organic Farming with Mike Smith, June 2023
Hear about the Guelph Centre for Urban Organic Farming at the University of Guelph from Mike Smith, the centre's farm coordinator, and how it combines the university's strength in food and agriculture, local food supply chains, student learning and research, student activism, and community engagement.
Or on YouTube:
---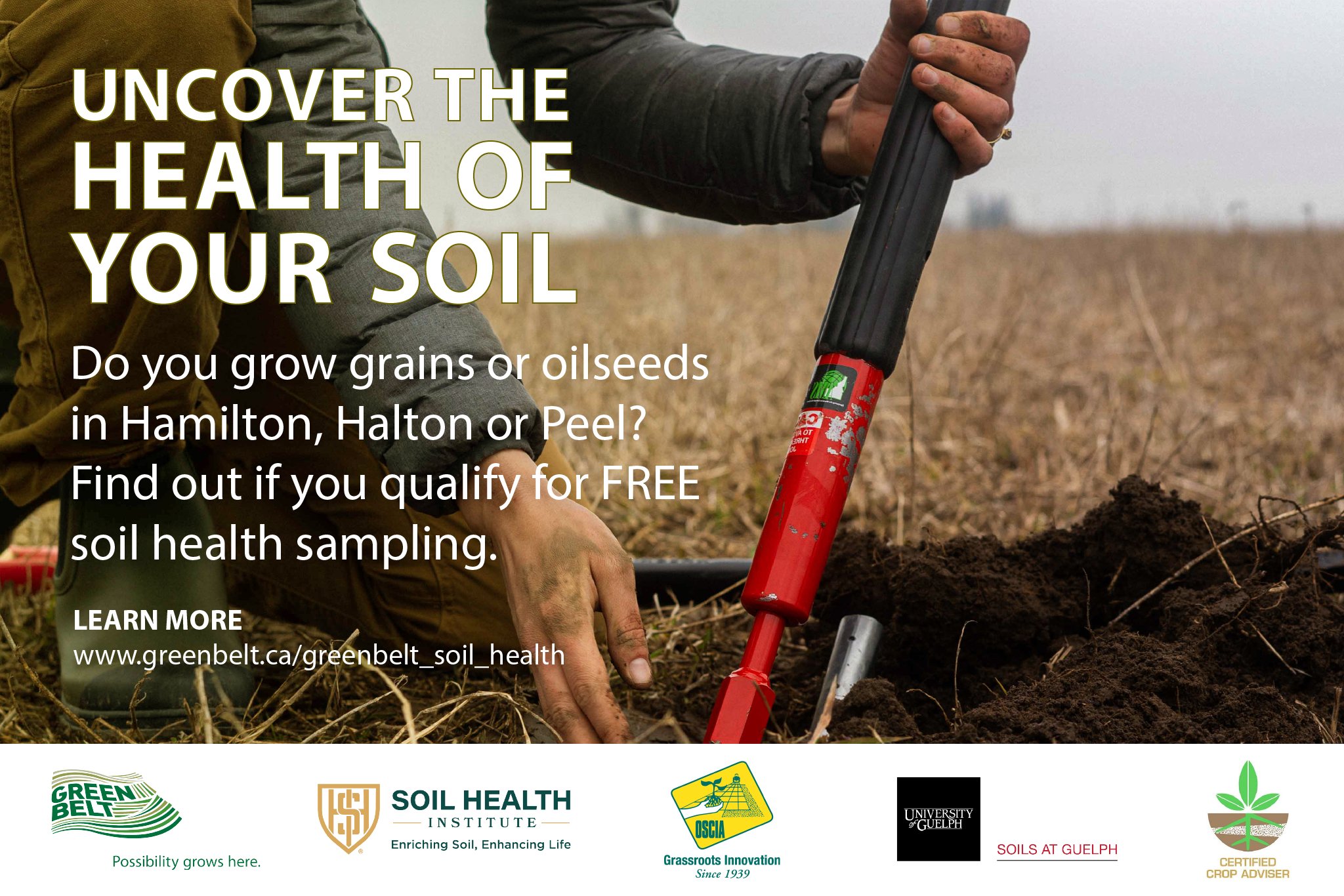 New Soil Health Testing Program
"Attention all grain & oilseed farmers in Hamilton, Halton & Peel! Don't miss out on @greenbeltca's FREE Soil Health Testing Program. All eligible farms will receive a detailed report on their soil's overall function. To learn more and register, visit https://t.co/bIz8BPggoL"
---
Economics of Soil Health Fact Sheets
Fact Sheets - Soils at Guelph
These fact sheets are a summary of the key findings from the report, Towards a Business Case for Soil Health. The report estimated that Ontario farm net
---
New Soil Health Assessment Project – June 2023
New Soil Health Program Will Improve Profits for Ontario Farmers, Boost Sustainability for the Region
The Greenbelt Foundation is providing Ontario farmers the opportunity to measure and evaluate the impact of different beneficial management practices (BMPs) on soil health. Through a regionally unique Soil Health Testing Program, the Foundation and the US-based Soil Health Institute will advance soi…
---
10th Anniversary of Idle No More – January 2023
Ten Years Later - Idle No More Movement made history in Canada and Guelph in 2013 - Guelph Museums
In 2013, the Idle No More movement marked a turning point in modern Indigenous history in Canada.
---
Recent report: Towards a Business Case for Soil Health
Our 2022 report synthesizes knowledge on the economics of soil health practices in southern Ontario.
Browse the document: